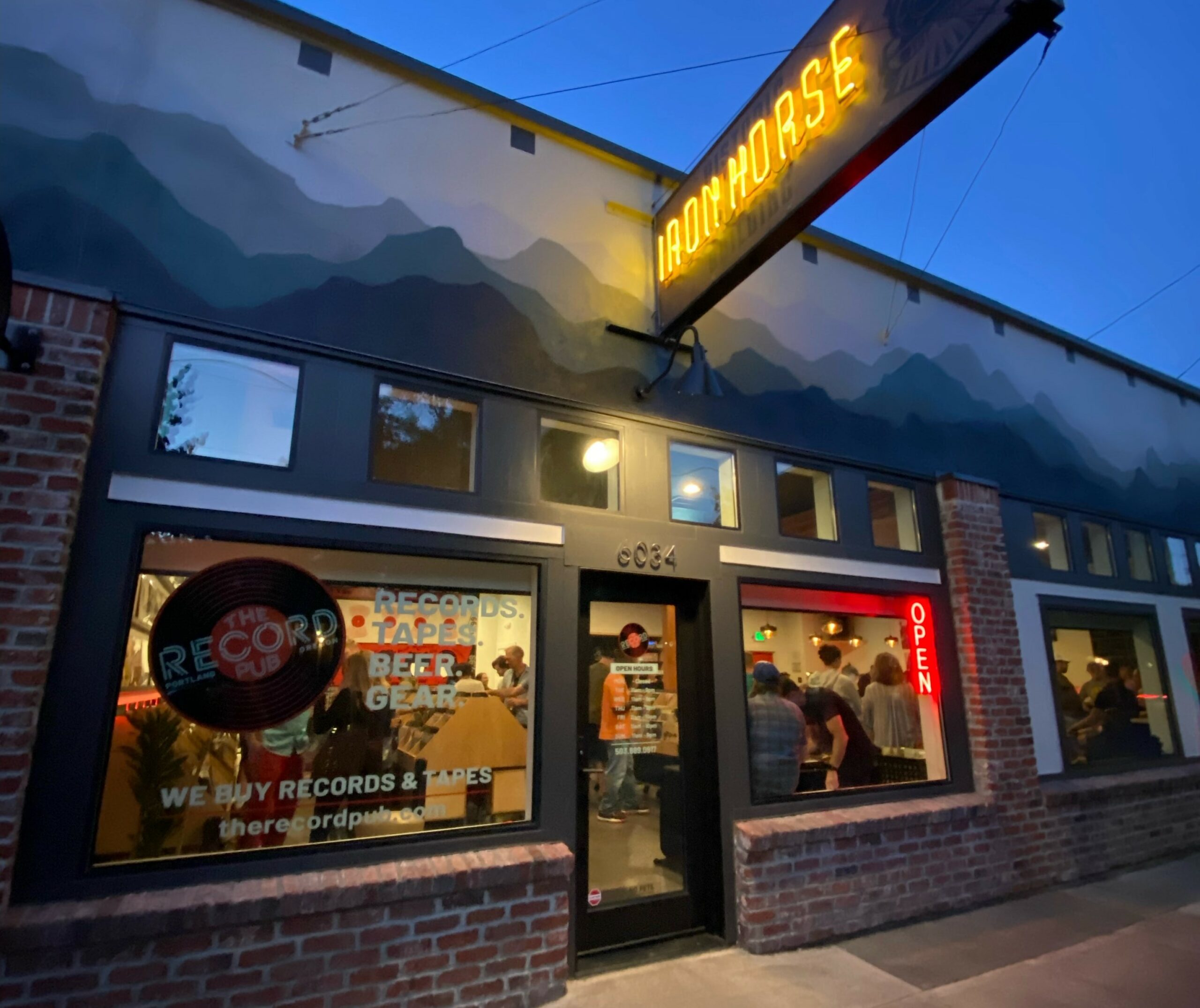 How cool would it be to hold your next birthday, office gathering or holiday party at a record store that also serves a great selection of local beer, wine and cider?
Well, we thought the same thing, and now it's possible at The Record Pub.
TRP currently is booking private events for December and beyond, serving as a great venue to make your next gathering memorable, unique and fun. Rates vary based on the day of the week and season. Private events are for up to a four-hour rental period, and our space is accommodating and flexible.
If you're interested in learning more or reserving your preferred date, email us at TRPstaff@therecordpub.com or call us at (503) 889-0917. We're here to make your next party turnkey, and decidedly unique.
Private event features at The Record Pub include:
– Exclusive access to entire space for socializing, revelry and shopping during your four-hour event period
– Dedicated onsite manager and support staff
– Seven rotating taps featuring some of the best local beer and cider options; wine; non-alcoholic beverages
– Custom playlist with genre of your choosing
– Turntable with Klipsch speaker sound system
– Bins full of quality new and used records and tapes
– Merchandise and gift cards for purchase
– High-speed internet access
– Seating for at least 20 guests, with the ability to add more seating for an additional fee
– Versatility in space arrangement to suit your group's needs
– Two restrooms
– Bike and scooter parking
– Add-on option 1: Three bistro tables and 12 additional bar stools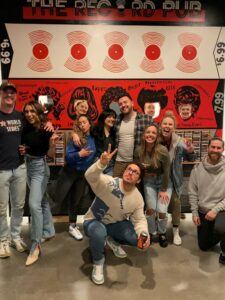 Also, you can add catering or DJ services to your rental for a fee. We have preferred vendors and can assist you with recommendations or even place your catering food order. If you would like assistance with planning your event, we can provide event coordination for an additional fee.
The Record Pub also is a great place to have more casual group gatherings for special occasions, on a non-exclusive basis. Just let us know what you're thinking, and we'll make sure your group gets the VIP treatment and is well-accommodated.
TRP has been the site of some great events in recent weeks, and we very much look forward to hosting your next gathering!