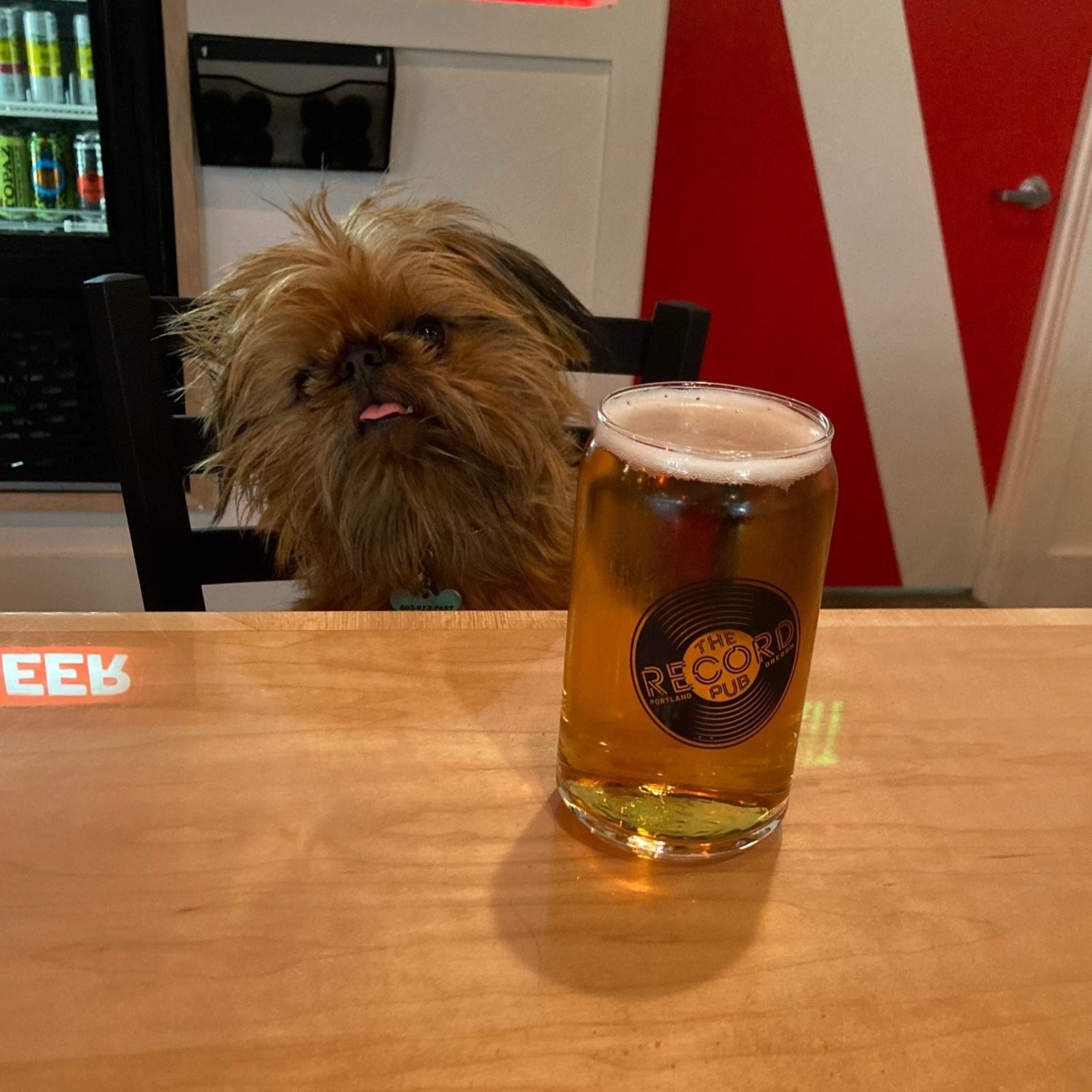 More than 15 months into the history of The Record Pub, it's abundantly clear that it's the people that make the place special. But in the case of our latest Record Store Day poster, it's a little fella – of the canine variety – that served as the creative inspiration.
With that, meet Leon (getting his groove on in front of the standup bass). Leon, who loves Duran Duran and Dead Moon, is a Portland resident and one of our favorite regulars. We tasked our awesome Record Store Day poster designer, Andy Gomez, with making Leon the star of the show, and he didn't disappoint.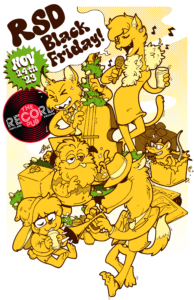 Leon, a Brussels Griffon who originally hails from Arizona, is right around 18 months old, so he's essentially grown up with The Record Pub. The friendly litte fella was named after the film, "Leon the Professional," and has two brothers and one sister. With all his newfound fame, he's still managed to stay humble, not forgetting his roots. Among his favorite activities, he loves to take part in Zoom calls, play his version of tennis and generally sniff things. He's always there for his fans, and has established "what's in the hole" as his favorite activity of choice.
While it's yet to be determined if Leon will be on hand to sign autographs on RSD Black Friday (considering all his many other commitments!), he did sign six limited-edition prints! As it is, the first 100 people through the doors for RSD Black Friday at The Record Pub will receive a complimentary, commemorative poster. We'll be open at 7 a.m. for the big day, and we'll have upwards of 100 collective titles available that day from Record Store Day. Look forward to loads of collectible used titles being added, a tap takeover from Baerlic Brewing and Viola Orchards, and a special live performance from Pete Krebs and Ian Miller, which begins at 5 p.m.
We look forward to seeing everyone – including Leon – at TRP on Friday, Nov. 24!