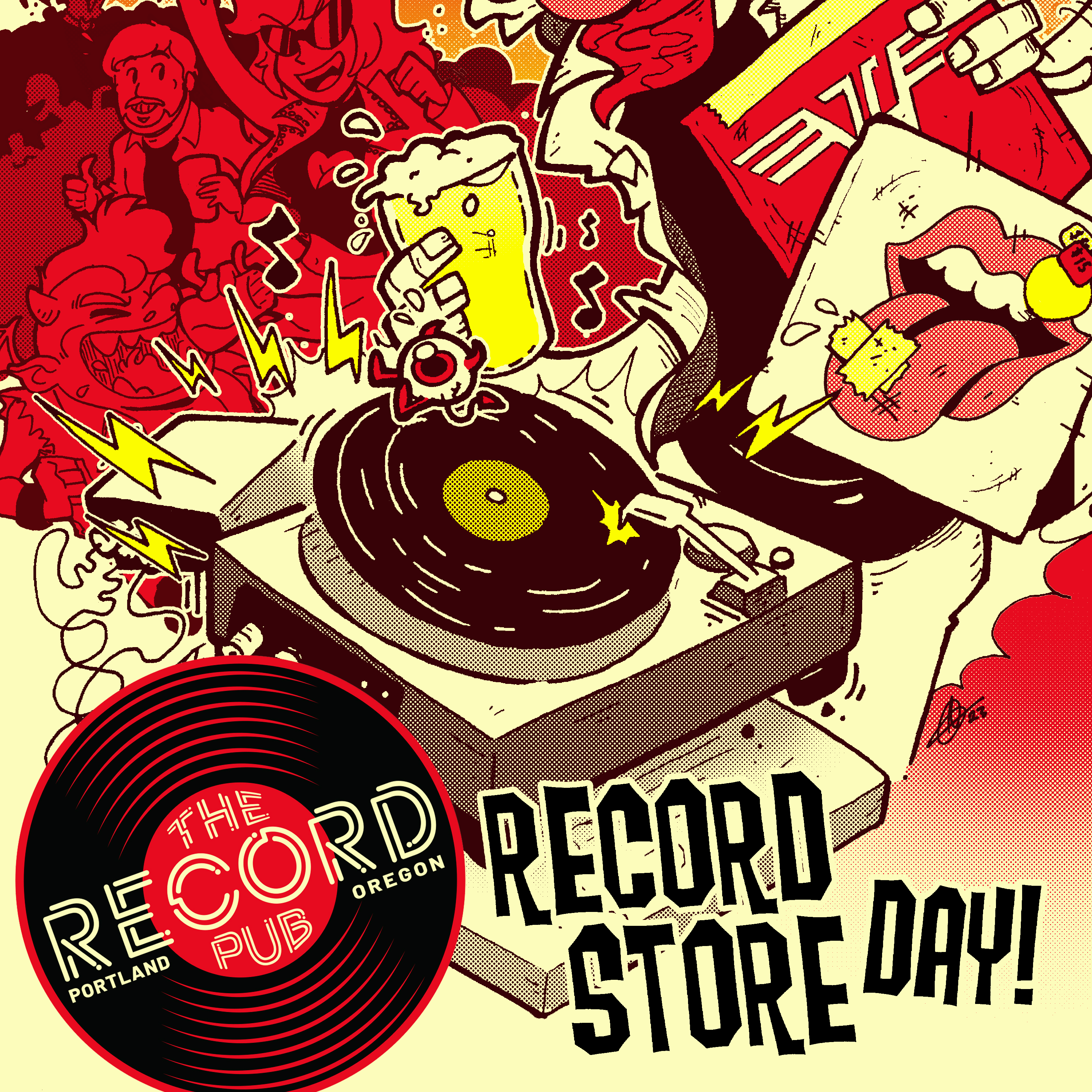 Below is a list of curated Record Store Day titles we will have Saturday, April 22, available while supplies last. We will have multiple copies of each title when we open at 7 a.m.
Sales will be limited to one copy of each title per person.
We very much look forward to seeing everyone for Record Store Day on Saturday, and feel free to give us a call at (503) 889-0917 with any questions ahead of time!
1975
Adicts
Agnostic Front
Tori Amos
Chet Baker: Blue Room
Chet Baker: Chet
Bastille
Beach House
Bjork
Black Keys
Black Rebel Motorcycle Club
Frank Black
Art Blakey
Blur
David Byrne
Captain Beefheart
Belinda Carlisle
Eric Carr
Cranberries
Cure
Miles Davis
Death
DIIV
Dio
Dirty Projectors and Bjork
Dodie
Donnas
Duran Duran
Brian Eno
Fleetwood Mac
Flock of Seagulls
Foals
Garbage
Jerry Garcia
Generation X
Jose Gonzalez
Grateful Dead
Groove Armada
Haircut 100
Maya Hawke
Hawkwind
William Hooker
Howlin' Wolf
Husker Du
Joan Jett
Billy Joel
John Doe
Elton John
Norah Jones
B.B. King
Madness
Madonna
Magnetic Fields
Mars Volta
Paul McCartney
Ian McCulloch
Motley Crue
Motorhead
Larry Mullins
NAS
Nena
Stevie Nicks
Ol' Dirty Bastard
Orb
P.M. Dawn
Charlie Parker
Dolly Parton
Pearl Jam
Ol' Dirty Bastard
Orville Peck
Pixies
Pogues
Post Malone
Prefab Sprout
Prince Rakeem
Suzi Quatro
Ramones
Rich Kids
Keith Richards
Jonathan Richman
Rockfords
Rolling Stones
Romeo Void
Selecter
Sigur Ros
Specials
Sisters of Mercy
Son Volt
Soul Asylum
Soul Jazz: 200% Dynamite
Soul Jazz: Gipsy Rhumba
Soul Jazz: Church of Ecstatic Soul
Soul Jazz: New York Noise
Soul Jazz: Studio One Ska
Sparks: Sparks
Sparks: Woofer
Sun Records Curated by RSD
Joe Strummer
Suicide
Sun Ra
Supergrass
Tangerine Dream
Taylor Swift
Sword
T. Rex
Tom Tom Club
Peter Tosh
Travis
TV Mania
U2
UFO
Ultramagnetic MCs
Van Halen
Various: 50 Years of TV's Greatest Hits
Various: Behind the Dykes 3
Various (Mike D): Brazil 45 Boxset
Various: Psyche France Vol. 8
Various: Surfin' The Great Lakes
Verlaines
Violent Femmes
Muddy Waters – Hollywood
Muddy Waters – Woodstock
Scott Weiland
Wilco
Wonder Years
Warren Zevon