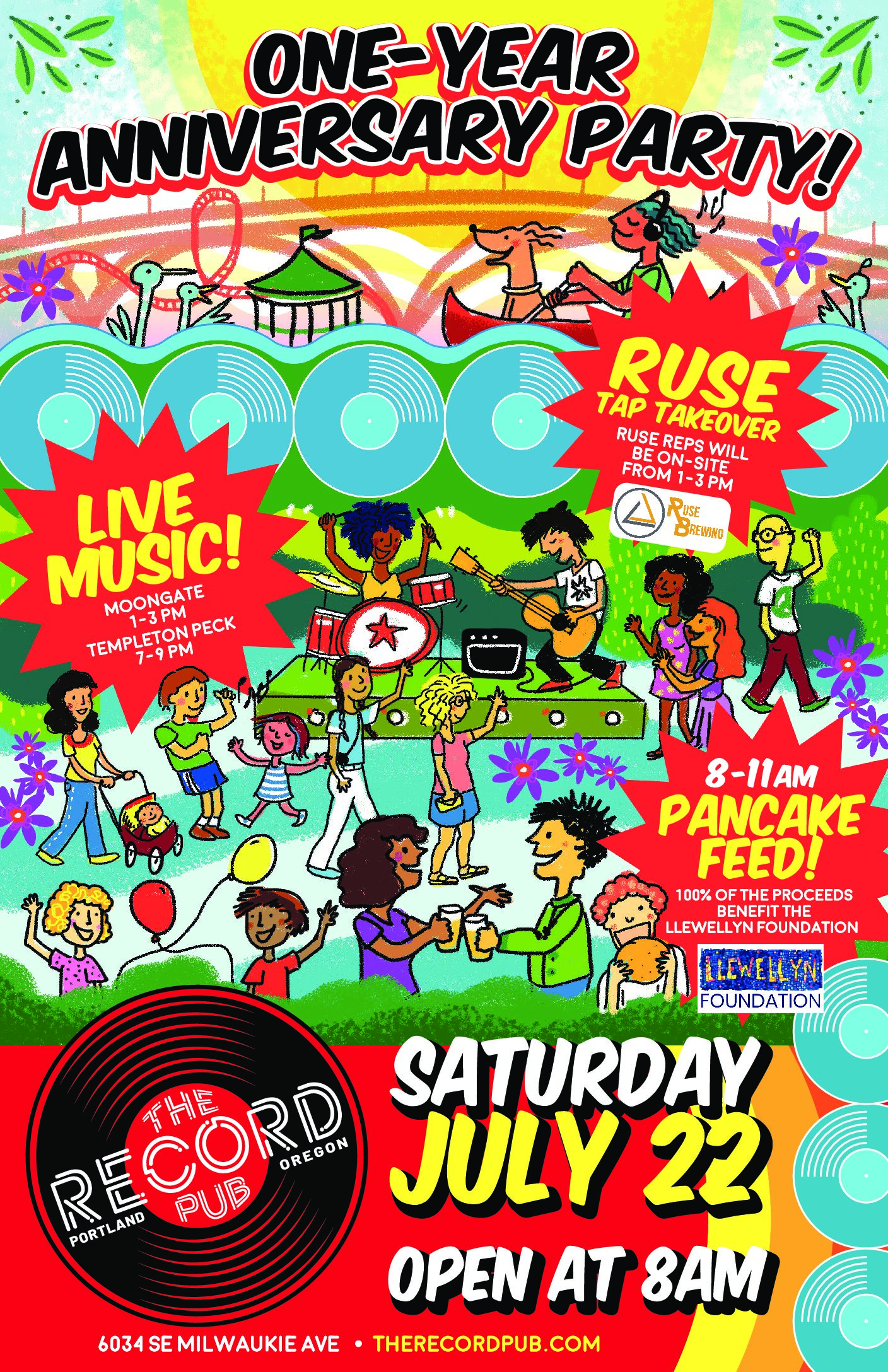 It's truly difficult to summarize just how rewarding our first year of business has been at The Record Pub. It's hard to imagine we're already nearing the one-year mark, but know this – we are extremely grateful for everyone's enthusiasm and support since we opened our doors on July 22, 2022. After all, it's the people who make this place so special, and we couldn't do it without you!
So please join us on Saturday, July 22, as we celebrate one year of records, tapes, beer, gear and community at The Record Pub! We have a jam-packed day of special activities planned, and we look forward to seeing everyone. We'll be open 8 a.m. – 10 p.m.
• Pancake Feed: We will be hosting an old-fashioned neighborhood pancake feed from 8-11 a.m. All of the proceeds raised from the pancake feed will benefit the Llewellyn Foundation!
• Ruse Tap Takeover: Our friends at Ruse Brewing are taking over the taps for the day, and will have representatives onsite with great giveaways from 1-3 p.m.
• Live Music: We will have two bands onsite for the big event. First up, Moongate will perform from 1-3 p.m. Later, Sellwood-Moreland's own Templeton Peck takes center stage from 7-9 p.m. Both shows are free.