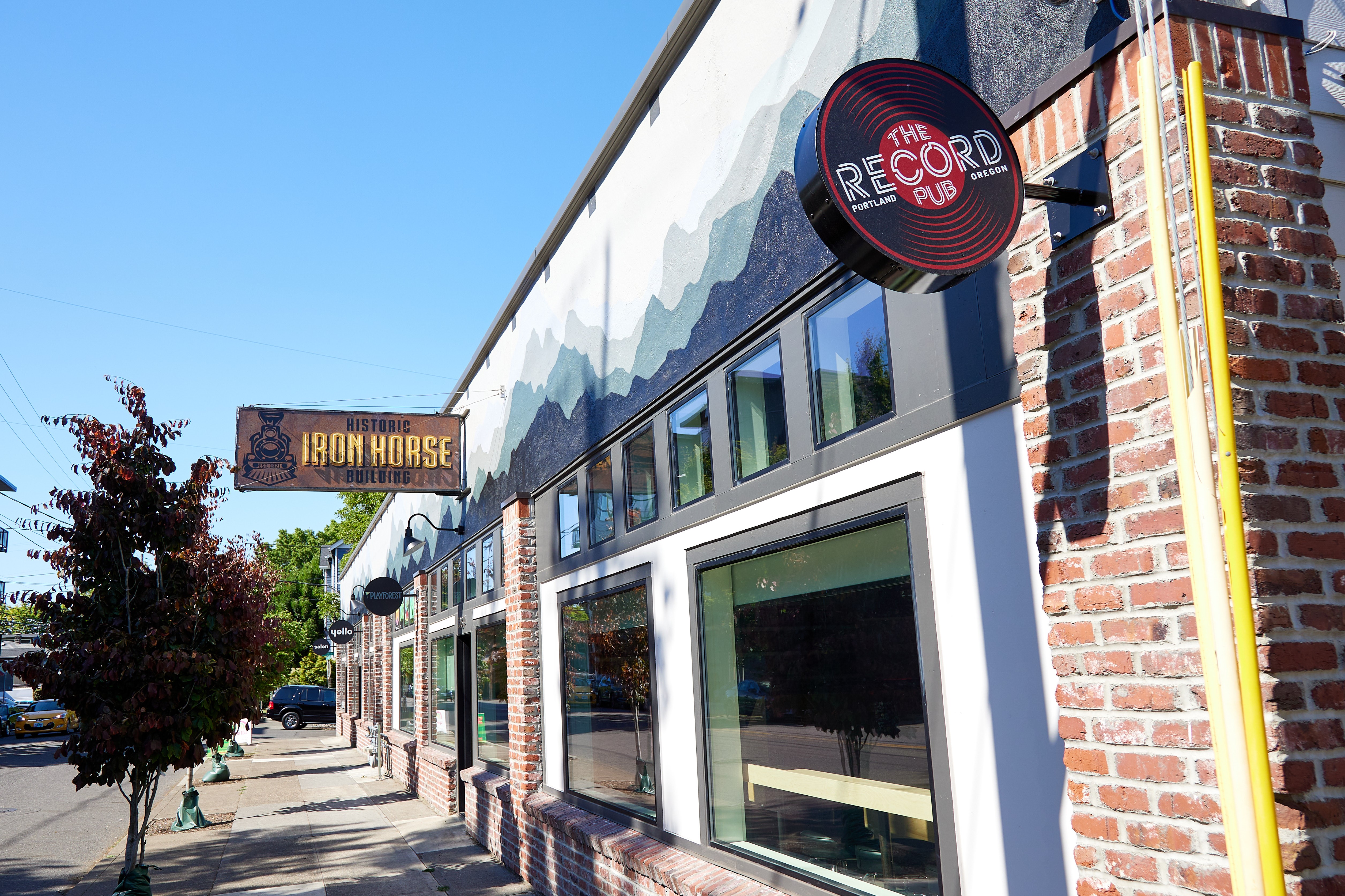 It started, in earnest, on the back deck on a summer day in 2020 – this idea of, we as three longtime friends, opening our own record store where you could walk around with a beer in hand and dig through treasures, talk music and just hang out. Granted, in the summer of 2020, many were dreaming about the simple pleasures that they were no longer allowed to enjoy, at least temporarily. But to us, it seemed as good a time as any to dream up a new adventure, one that included a lot of our personality and, certainly, our collective interests.
The initial plans trickled in over the next couple months, but things really kicked into gear in 2021. TRP wouldn't be the first "record bar" of its kind, but we went about our research and got to work to make it our own, right here in our hometown. What would it look like? What would we carry for records? Where would it be located? What would we name it?
All great questions, and answered in due time. We started with a list of 100 or so "pillar" bands to start, quickly expanding it to upwards of 500 after chipping in with our own personal collections and traveling near and far to soak up as much knowledge as we could and to get a better lay of the land. We compiled a short list of PDX neighborhoods that seemed right, sketched out some rudimentary layout plans and went as straightforward as they come for the name – The Record Pub.
Fast forward to today, the week of our opening for this new endeavor, and we couldn't be more thrilled to open our doors and welcome everyone to come experience our new setup. We will never claim to know it all, and certainly we will learn and grow as a new business along the way, but we are excited to get started. We are so pleased to be a part of the Sellwood-Moreland neighborhood in the Historic Iron Horse Building and part of a vibrant record store community here in Portland, which is second-to-none in our book. There are a lot of great record shops in the city, and we hope to be a unique complement to that roster.
As for what we do and what we offer, we feature new and used records and tapes, vintage audio gear, new turntables and TRP gear, for starters. But that's just half of the picture. Saunter over to the pub side where we will have seven rotating taps of Northwest-focused beer and cider, and a fridge packed with canned offerings to enjoy during your stay or taken to-go. There are two main bars – one for sitting, one for standing – a rail by our front windows and comfortable lounge chairs. We love coming here, so we hope you do, too.
Like many who will visit The Record Pub, we have loved record stores since as far back as we can remember, and we very much look forward to sharing in that experience, now as humble shopkeeps starting July 22. The reception we've received even before opening has been tremendous, and we look forward to meeting everyone.